Cihad Caner [Turkey]
Demonst(e)rating the untamable monster
1. Statement by Cihad Caner
The "others" of this story are monsters. Their frequented places are those that the maps do not show, the ships are not moored, and the compasses are surprised. It's a landless country. Where the world ends. Rumor has it that wild things live in a remote realm. These "other" figures are the inhabitants of the border region where the mind is weakened and fantasies flourish.

The monsters provoke us to break down our built-in categories and rethink. They threaten the known with unknown and leave us with fear and trembling. They are driven to hell or heaven, or they are driven out of the human community and sent to the land of foreigners. The body of the monster is a political claim on its own.

With its existence, it destroys all the assumptions that are fundamental to human beings and social stratification. The monster does not know paradise; it is not made of clay, so it cannot dream of returning to the dust.

The project focuses on the image of the "other" as monster that finds itself in the mechanisms of dominant image production with very specific images. The artist created fiction-animated avatars inspired from various monster illustrations in ancients manuscripts, Acaibu'l-Mahlukat ve Garaibu'l-Mevcudat by Zekeriya ibn Muhammed Qazwini, Siah-Qalam's drawings and Japanese yokais (monsters and supernatural characters) Gazu Hyakki Yagyō written by Sekien Toriyama.

2. Comment by Kodama Kanazawa
[ Guest Curator 2018 / Independent Curator/ Senior Deputy Director of Curatorial Affairs, Towada Art Center ]
Towns devastated by bombs, surges of refugees without any place to live, people in tears…. The more tragic photographs of reality are, the more readers they attract. Bewildered by the fact that news photographs are destined to include an element of entertainment, one-time photojournalist Cihad Caner began searching for another way to express reality.

In Japan, Caner experimented with a new approach by combining Mesopotamian monsters with traditional Japanese yokai (supernatural creatures). Monsters and yokai are "others" – symbols of incomprehensible entities emanating from the outside. By scrutinizing and digesting these forms, which were developed over hundreds of years, Caner attempts to convey certain realities that he has come to understand as an individual living in the present era.

For Open Studios, Caner wrote a story combining fictitious and factual information about yokai for a lecture performance. He will also screen 3D animated works in which characters that are an amalgam of 13th-century Mesopotamian monsters and traditional Japanese yokai let out agonized cries and sing. Searching for possibilities in the "translation" of these expressions, Caner provides encouragement to those who are confronted with cruel realities.


Special Thanks:
Satoshi Ikeda, Kiyoshi Ono, Tetsuya Suzuki, Erika Ceruzzi, Kaname Takahashi, Hiroshi Hara, Erica van Loon, Yukari Miyajima, Rin Miyajima, Kayoko Muraishi, Hideki Yamashita, Teruaki Yamanoi, Daisuke Watayo, Keiko Wachi, Ebuzer Caner, Zehra Güveli, Marta Ponsa, Seda Yildiz

Doronko Club, Meijin-Kai

池田 哲, 小野 清, 鈴木 哲也, エリカ・セルジ, 高橋 要, 原 広, イリカ・ファン・ローン, 宮嶋 ゆかり, 宮嶋 凛, 村石 かよ子, 山下 秀樹, 山野井 照顕, 済陽 大介, 和地 恵子, どろんこクラブ, 名人会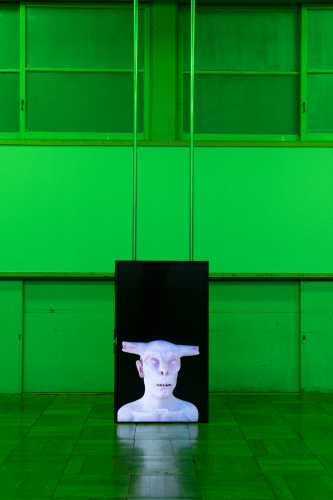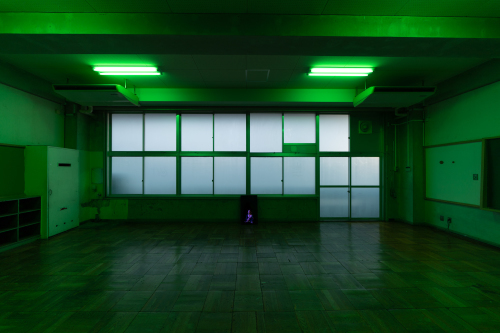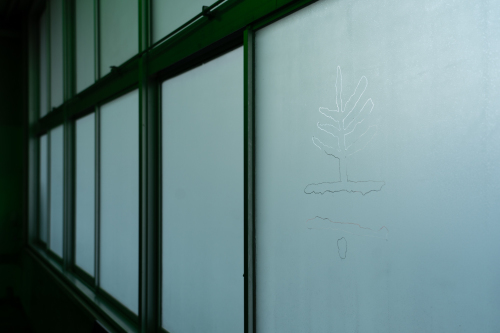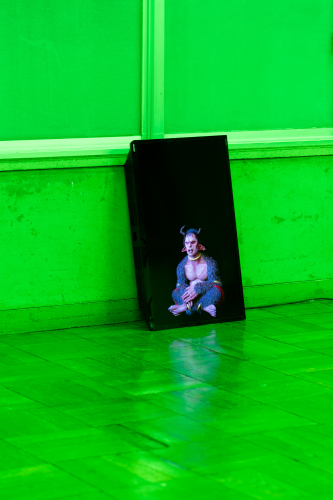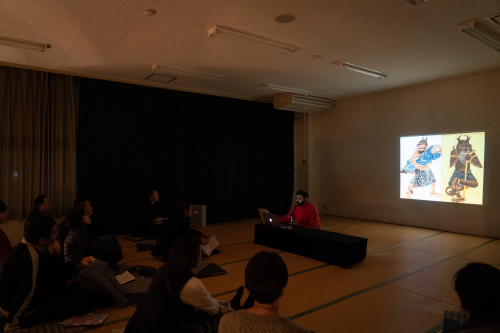 Photo by Hajime Kato