Stephanie Bickford-Smith
[UK]
Perhaps I speak look feel Japanese
1.Statement by Stephanie Bickford-Smith
In My practice speculates how my persona may have been different had I been born and raised in Moriya rather than Britain. Through an imagined projection of my Japanese self, I hope to explore how one can enter an emotional connection with peers from different national backgrounds.
By collecting research through primary interactions and observations with the community, I have begun to build an emotional understanding of my peers here in Moriya. Through comparing this image with my experiences from home, I am starting to imagine what my Japanese self could be. I have developed creative exercises using writing, movement, sound and performance to help myself and others imagine alternative personas.
In a world of mass migration, my work aims to explore and challenge the psychological borders that national identity maintains.
As part of my work, I will perform recitals of the poem, 'Ode to Clothes' by Pablo Neruda.
2. Comment by Shihoko Iida
[ Guest Curator 2015 / Curator / Associate Professor, Department of InterMedia Art, Faculty of Fine Art, Tokyo University of the Arts ]
Bickford-Smith made an interesting proposal: to research how to "become Japanese". She began by observing her own and other people´s inner self and appearance, through drawing and photography. She then held meditative workshops with female residents born in, or living in Moriya. These were of her own age - women who she considered as Japanese counterparts to herself. The participants were invited to her studio, set up to imitate a private room. There she encouraged them to focus on their bodies and movements through simple exercises. After an initial phase where the participants imitated each other's movement, she gave them questions about how they could be connected to feelings of a female foreigner who is in an unfamiliar place. Through this process, the participants projected their consciousness about themselves to the outside, and shared the process of "becoming the other". Bickford-Smith tried through her workshop to shake up the psychological effects that shape people´s identity. By temporarily concealing herself as a British and focusing on the feeling of being Japanese, she is trying to visualize the process of assimilating the feeling of the other while in Moriya. The sensation is similar to how we imagine the traces of someone's skin, and the sense that memory might remain in old clothes as we put them on.
Special Thanks:
Mai Kokubun, Tomoko Higuchi, Masumi Matsunaga, Yuko Okumura, Ben Peppiatt, Megumi Sakasai, Venetia Stanley-Smith, Miho Shimizu, Kikuko Takahashi, Yu Takamizawa, Keiko Wachi, Yuki Yamada, Teruaki Yamanoi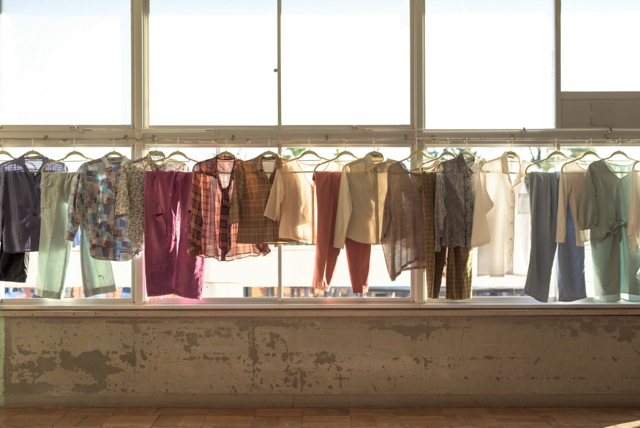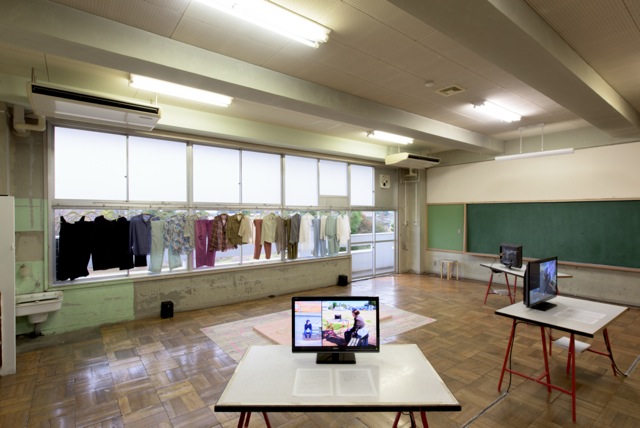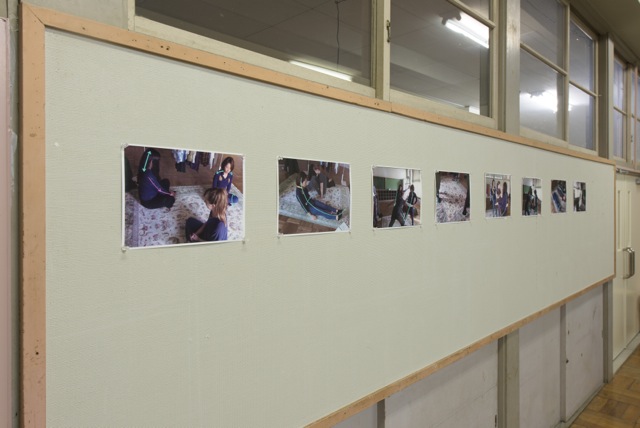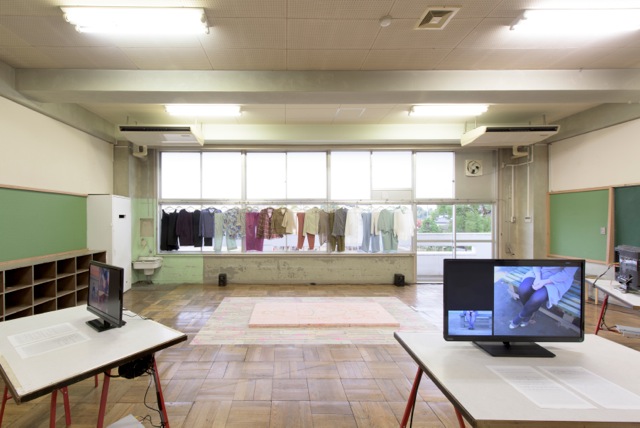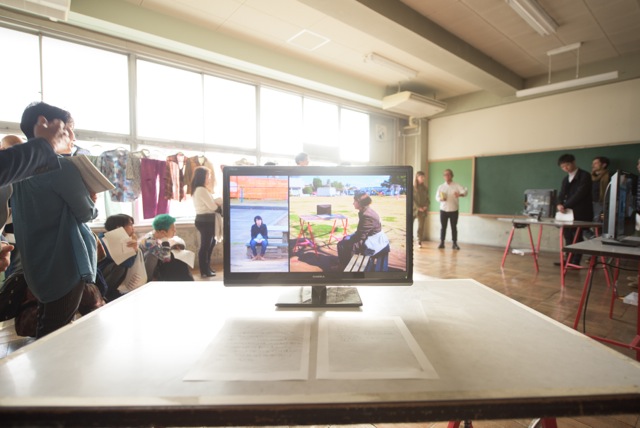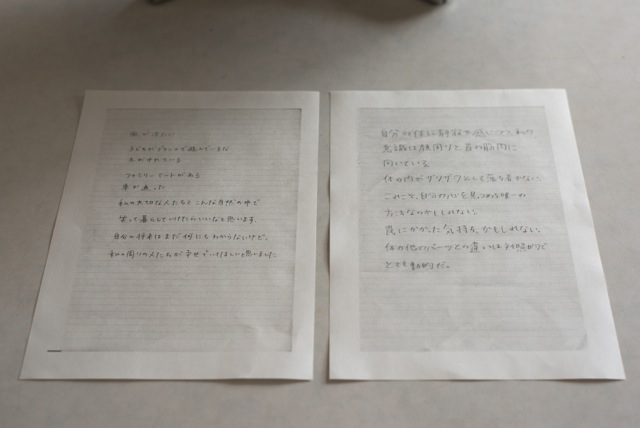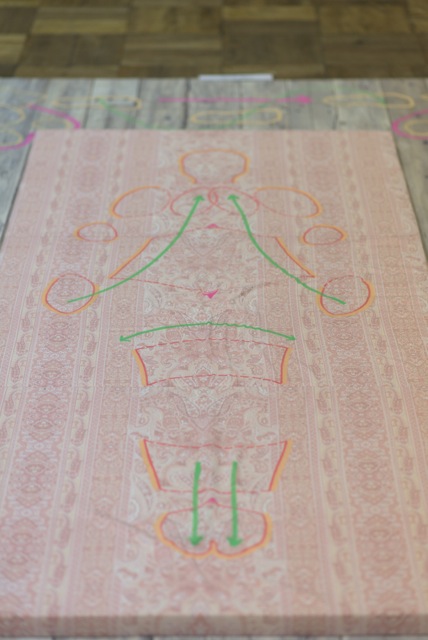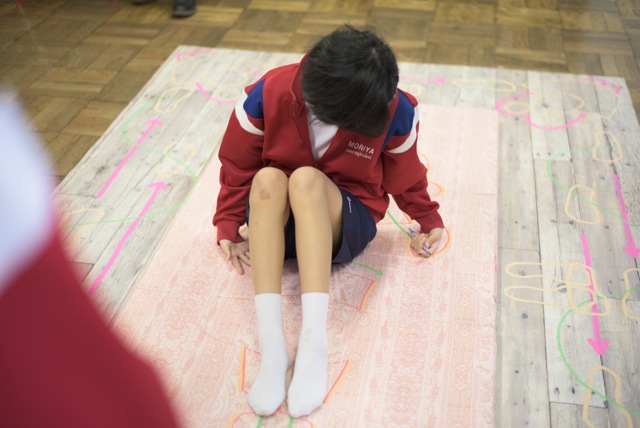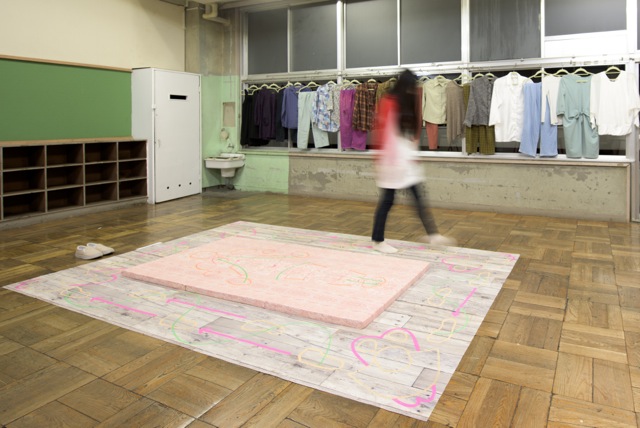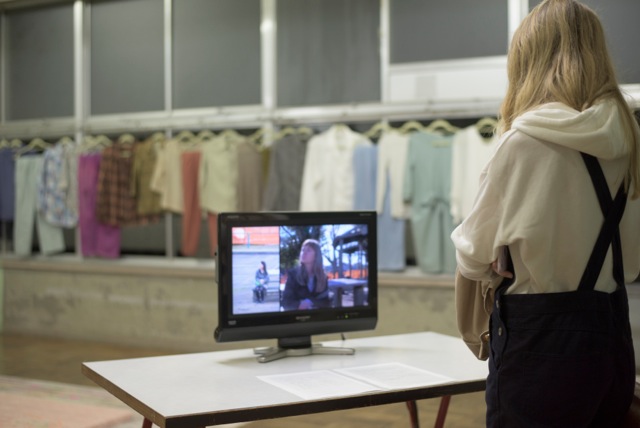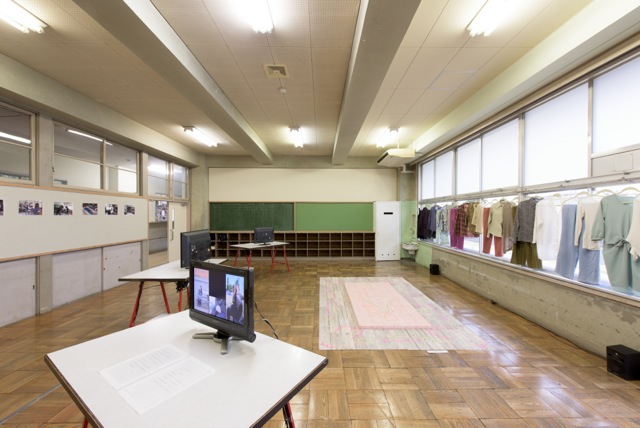 Photo:Hajime Kato