| | |
| --- | --- |
| Timoteus's studio:OPEN STUDIOS | |
Timoteus Anggawan Kusno
[Indonesia]
I FORGOT WHAT I REMEMBER
1.Statement by Timoteus Anggawan Kusno
During my residency period at ARCUS Project, I have been collecting stories, memories and secret questions from the people under the "Lost and Found and Lost and What Department" (LFLW). LFLW is a temporary fictional institution which using my studio as the medium. Through this institution, I transformed the collected stories, and articulate the questions through the prototype of interactive installation, which will be happening in the studio. LFLW will be activated physically during the open studio. By using the same single space, I make the tension of forgetting and remembering by making a contrast and split them with time: during the day, the studio will be "Forgetting and Remembering Club", and when the night comes, it will be the "Lost and Found & Lost and Karaoke Club".
Through Forgetting & Remembering Club (which only activated during the day) I invited participants to share their stories by using the mediums operated in the studio. And after the sun goes down, the Lost and Found & Lost and Karaoke Club will be opening, and invites people to show their talent on the stage. At the closing of the open studio, there will be a DJ Party at this Club.
This work is responding to John Shotter, which discussed about "Remembering and Forgetting as Social Institution" (1990). On the other hand, this work is an experiment, which challenge my existing methods on developing "fictional narratives on historical context" that I have been working on this last 2 years. At my previous works, I had been experimenting through fictions, which brought to historical context in aim to record the 'unspoken' (collective) memory. Now, in this residency, I am experimenting on the bottom-up methods on collecting (collective) memories, and raising those questions through fiction.
2. Comment by Shihoko Iida
[ Guest Curator 2015 / Curator / Associate Professor, Department of InterMedia Art, Faculty of Fine Art, Tokyo University of the Arts ]
Anggawan Kusno used his studio to create the "Lost and Found and Lost and What Department". The project is a temporary fictional institution only open in the daytime during the open studios period. The institution presents a number of personal histories accumulating through the residency, making a collection based on anonymous responses to a secret questionnaire that Kusno ask for Moriya residents, face-to-face interviews on war experiences, and research on post-war Japan and local history. Kusno approached people with big and complex questions right from the beginning of the residency. His questions, posed in a frank manner, addressed the transformation of Japanese society and political situation from the post-war era onwards, and the awareness of these issues for people with experience of radical transition periods living today. Behind Kusno's questions, lay an interest in comparing the emptiness of the post-colonial era and post-war modern history of his birth country Indonesia, with Japan, relativized it in a global context. The title of the whole project in this studio, I FORGOT WHAT I REMEMBER stems from Kusno's observations that we tend to easily forget the past. Yet LFLW does not criticize or present these issues as investigative journalism, but sets out to create a space to share unspoken memories, narrating them as fiction full of sensitivity and playfulness. The work demonstrates Kusno's artistic talent for creating fiction based on the gaps found in history.
Special Thanks:
Katsuo Enomoto, Miyoko Enomoto, Sevin Genouzono and Mother, Horihide Gifu, Hiroshi Hori, Brigitta Isabella, Kimi Kato, Motoki Kawai, Regina Njaman, Ryoko Nakamura, Jiro Nakano, Takashi Nakata, Kohei Ogawa・DJ Gori, Tatsuo Oshima, Ema Ota, Satomi Tahara, Kaname Takahashi, Teruaki Yamanoi, Hideki Yamashita, Ms.Enokida of Family Mart
... and any other respectable "Anonymous" senders of postcards.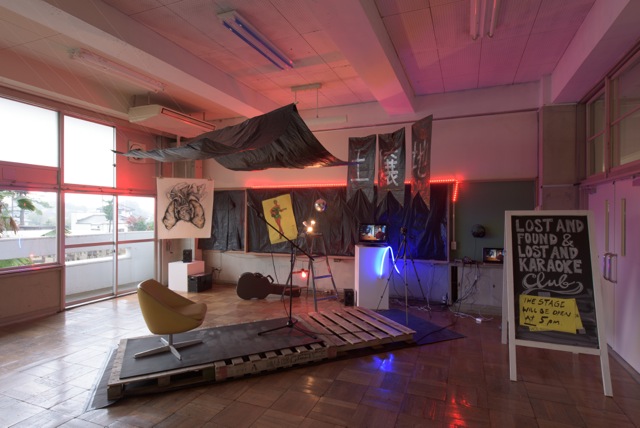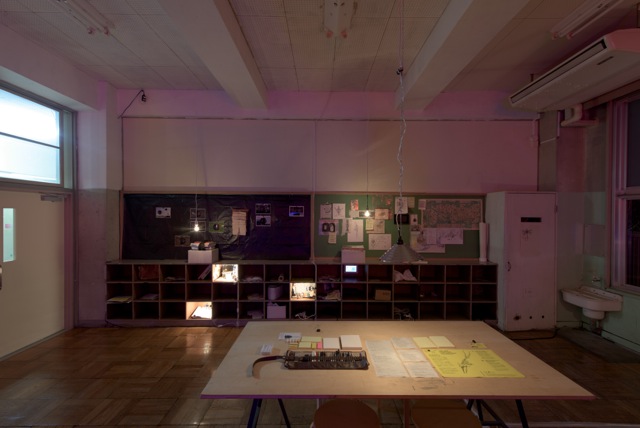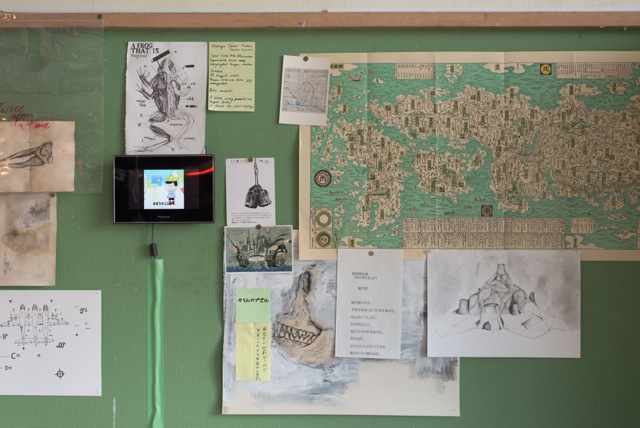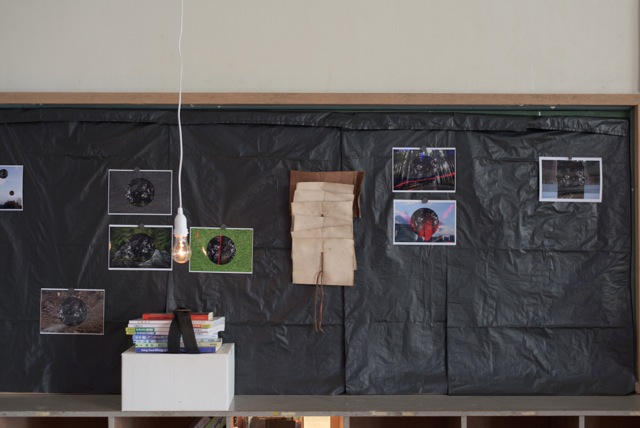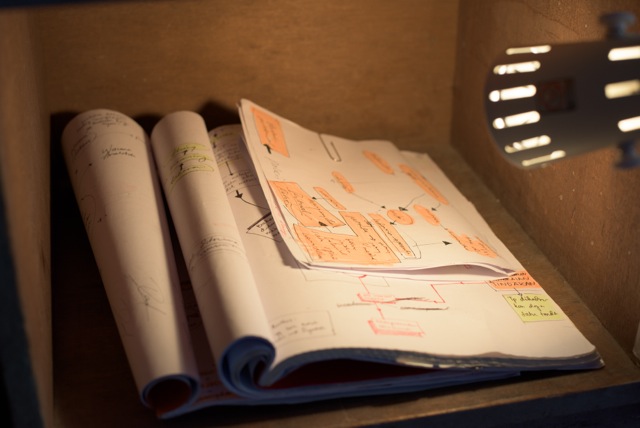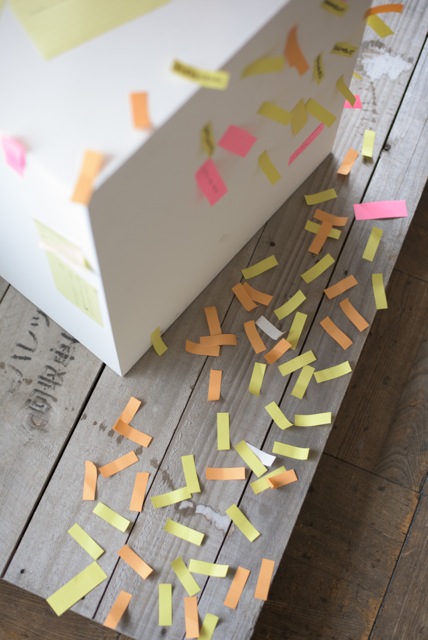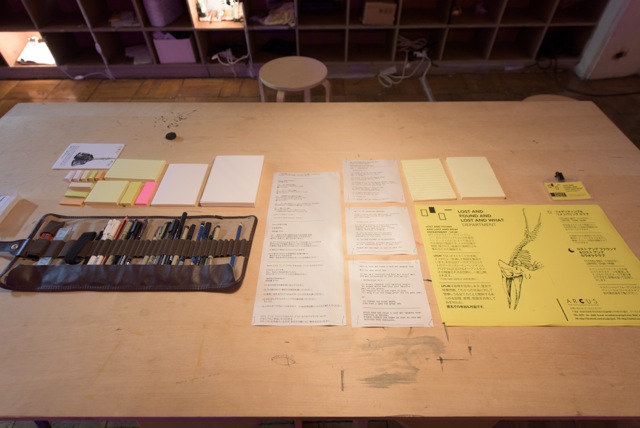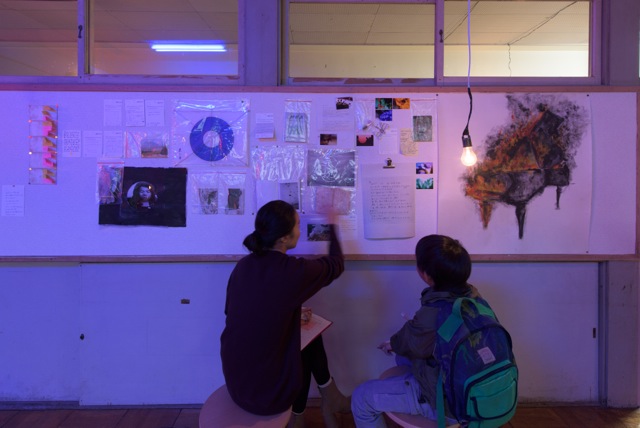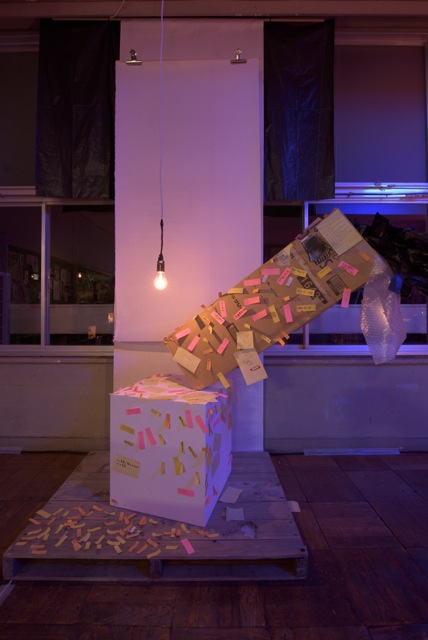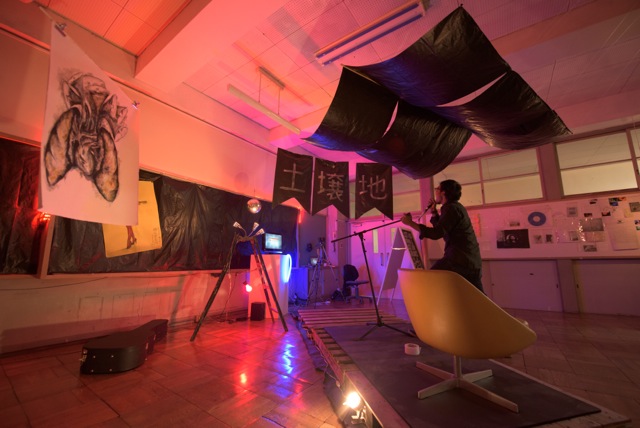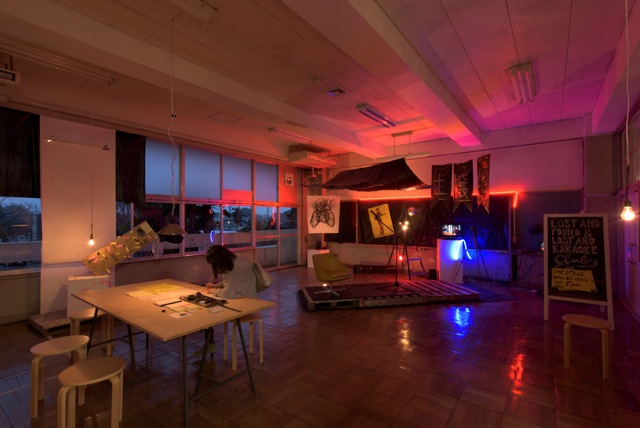 Photo:Hajime Kato
by

arcus4moriya

| 2015-11-23 12:00 | AIR | Comments(

0

)
S
M
T
W
T
F
S
1
2
3
4
5
6
7
8
9
10
11
12
13
14
15
16
17
18
19
20
21
22
23
24
25
26
27
28
29
30
31