These are information about Great East Japan Earthquake on the internet as reference data. Please refer to them.
▶Japan Atomic industrial Forum_English
Daily updates on nuclear power station in Fukushima
■Nuclear Power Plants in Japan
(2011)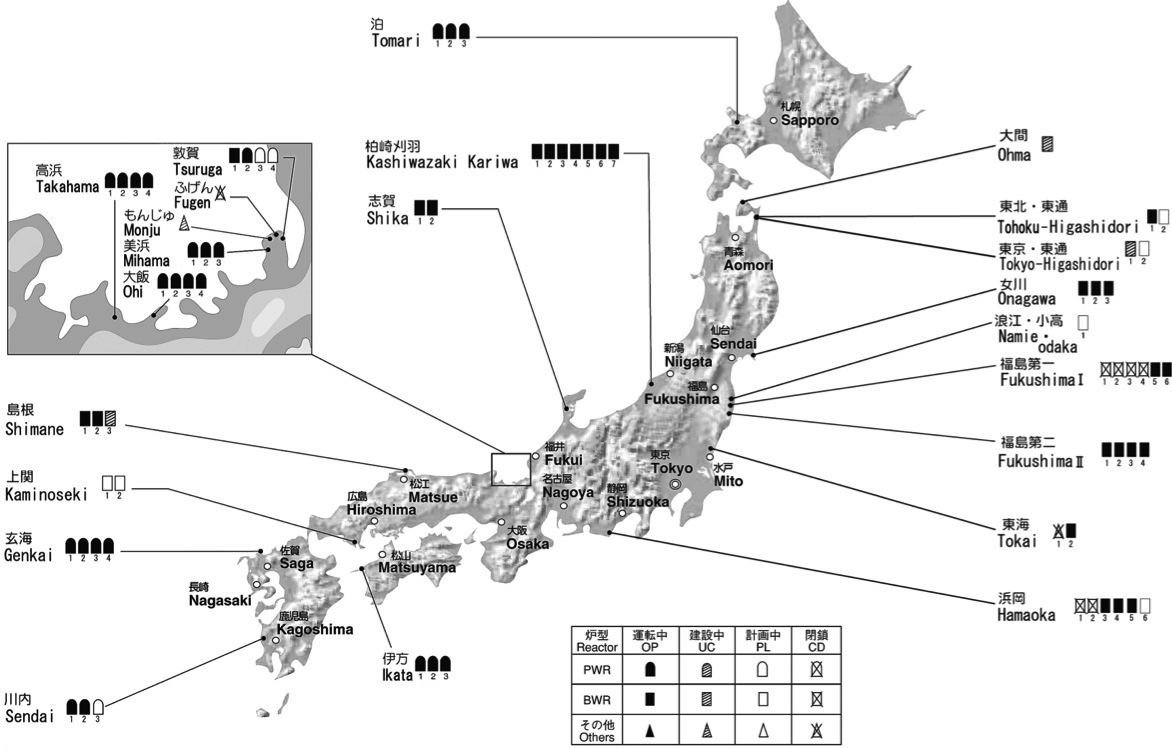 ↓
(2015)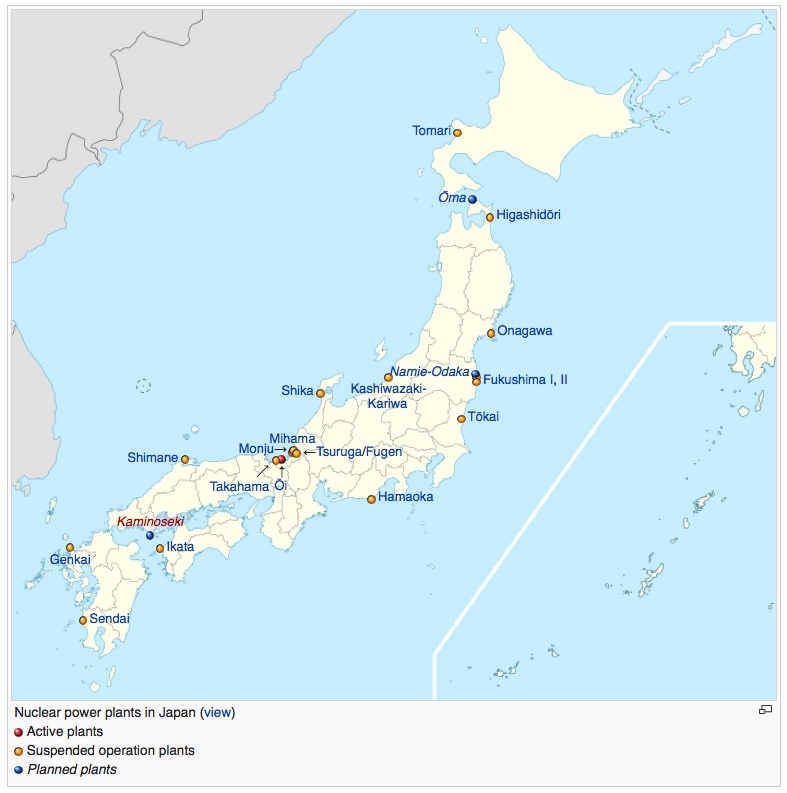 ※Sendai Nuclear Power Plant (Kyushu / Kagoshima prefecture) was restarted on August 11, 2015, and began providing power to nearby towns again. Sendai is the first of Japan's nuclear power plants to be restarted.
※Also Takahama-4 Nuclear Power Plant (Fukui prefecture) was restarted on February 26, 2016.
▶
'Information on the Great East Japan Earthquake' by Ministry of
Economy, Trade and Industry

▶
Reading of environmental radioactivity level
by Ministry of Education, Culture, Sports, Science and Technology(MEXT)
▶
Nuclear Regulation Authority_English
▶
IAEA: International Atomic Energy Agency_English

■The distance from FUKUSHIMA Nuclear Power Plants to IBARAKI, ARCUS
Studio in Moriya city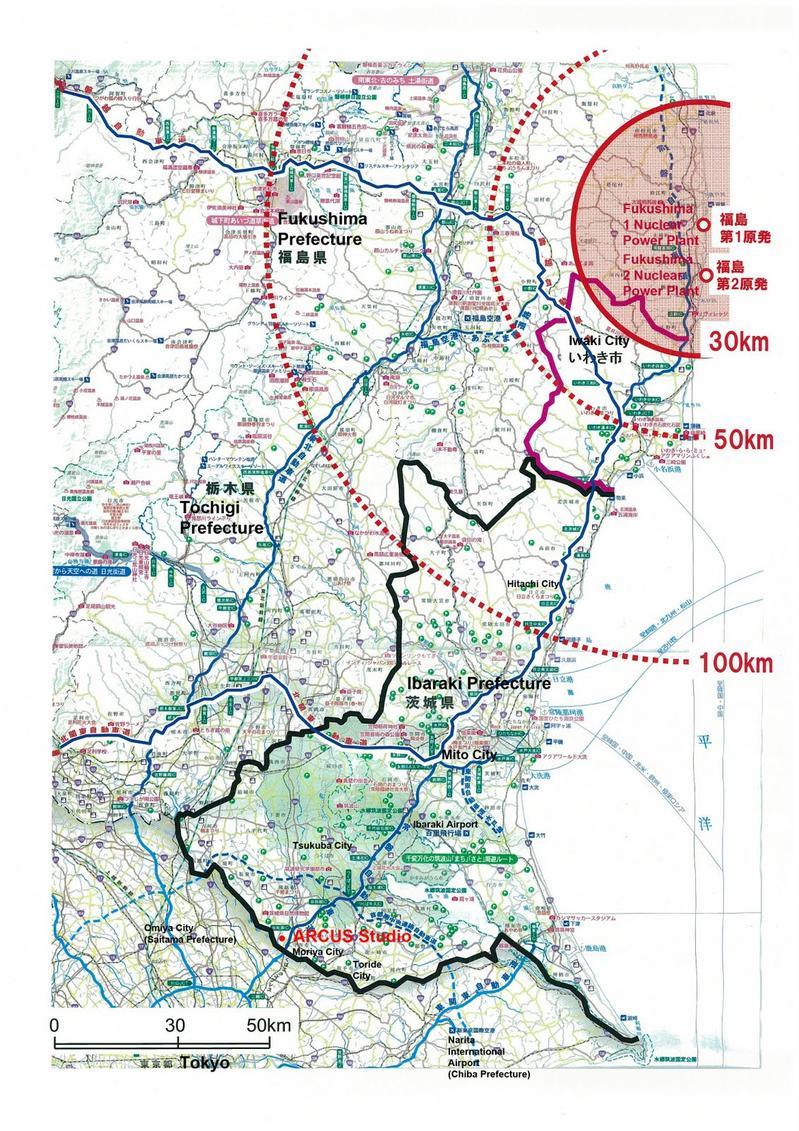 ▶
Emergency & Disaster (IBARAKI Prefectural Government)
▶
AIST: Advanced Industrial Science and Technology_ the south part in IBARAKI
▶
Emergency support desk for foreign residents in Ibaraki:

▶
Moriya City
▶
National Institute of Radiological Science
▶
Consumer Affairs Agency, Government of Japan (inspection of
agricultural products)
▶
ICRP: International Commission on Radiological Protection

▶
Information on Radioactivity Level ( Air ports and ports)

【Report and Media】
▶
The radiodensity in Japan_graphic data_Japanese

▶
IBARAKI
▶
Water in IBARAKI_japanese
▶
Science Media Centre of Japan
▶
Citizen's Nuclear Information Center_incl:u-stream posting

▶
'GAIJIN Pot'_WEB Magazine for Foreign residents in Japan
The Great East Japan Earthquake issue

▶
Science for a Changing World