Constantinos Taliotis
[Cyprus]
Frank
1.
Statement by Constantinos Taliotis
Inspired by the days and works of Frank Lloyd Wright, I trace the architectural modalities and the biographical eccentricities of the American architect who spent six years in Japan between 1916 and 1922.

In my 100 day stay in Japan, I pursued an excavation into this period via visiting and photographing the remaining buildings designed by Frank Lloyd Wright as well as researching aspects of his complex personality. Greatly indebted and fascinated by the spatial compositions, the total design, and the inconsistent biographical fragments from Wright's life, and by paying particular focus to his devoted relation with Japanese culture as a whole following his dictum "the elimination of the insignificant and the beauty of the natural use of materials", I design a pavilion / exhibition house - such structures played fundamental role in Wright's work and exhibition methods - as a tribute to the mastermind American architect's love of Japan.
2.
Comment by Mihoko Nshikawa
[Guest Curator2014/Curator of Museum of Contemporary Art Tokyo]
Taliotis analyzes B-grade movies and modern architecture and observes the psychological effects that fictional spaces have on people. In suspense movies, the use of lighting, zooming, and slow motion, as well as the characters' behavior and their mutual positioning all have a role in making us think "something is about to happen." Many B-movie bad guys have been blown up along with their fabulously luxurious modern buildings. Our emotions are easily moved by the spaces created. Taliotis, along with his analyses of concepts of modern artificial space, also creates photographic works that recall scenes from past movies, compiles books about modern architecture, and produces installations having architectural spaces and video artworks that collage footage from various movies. This time, he examines Frank Lloyd Wright, the master of modern architecture whose work is profoundly related with Japan, and visits actual Wright buildings to conduct research. Then, from his own perspective, he extracts Japanese influences from Wright's architecture and attempts to create an imaginary building. In Taliotis's miniature models and other visionary fragments we may catch glimpses of a new story.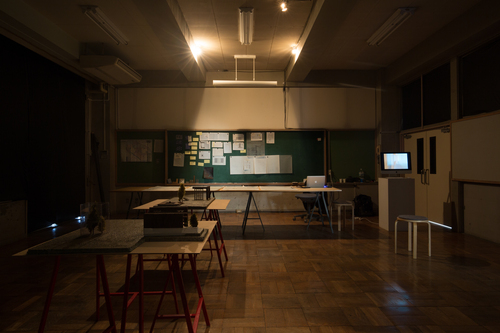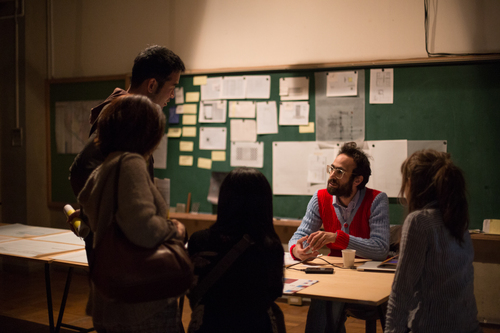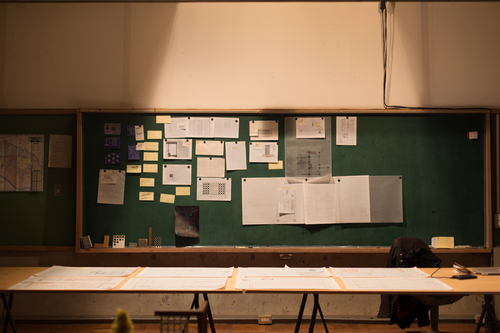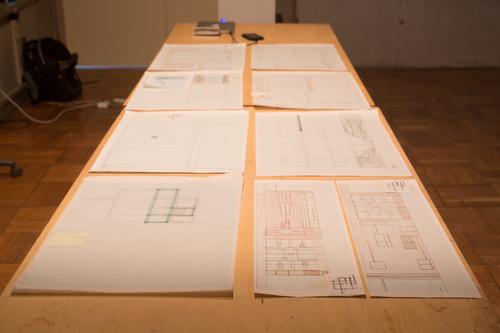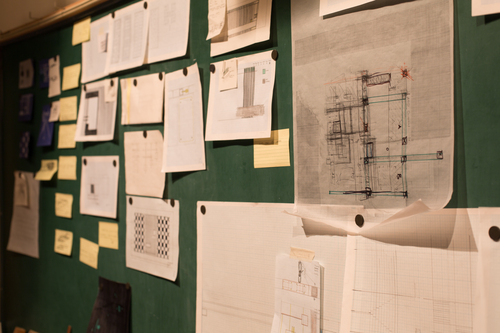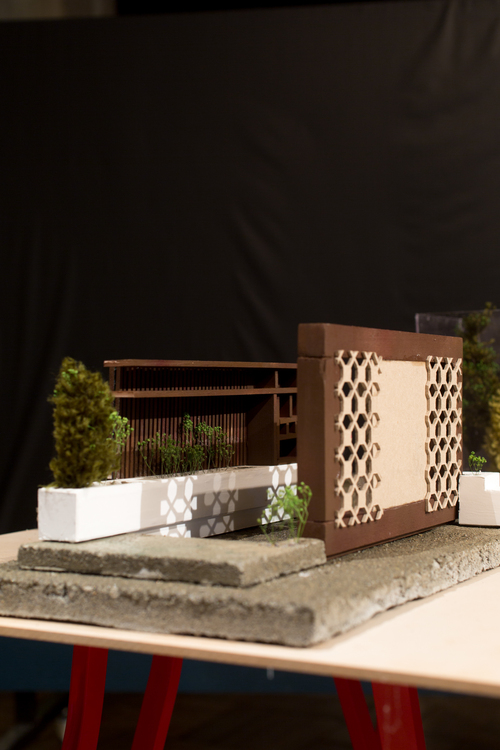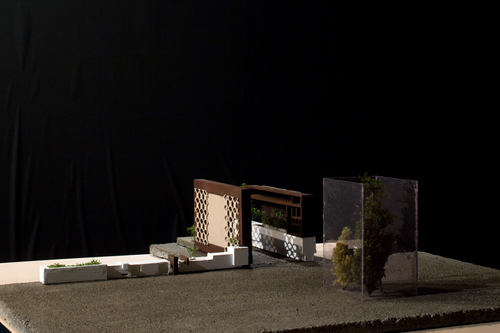 Special Thanks :
Nanamu Hamamoto, Gaku Inoue, JIYU GAKUEN MYONICHIKAN, Junpei Mori, Yuki Oshige, Akane Sakamoto, Kantaro Tanaka, Ichiro Yamanaka/WARP STATION EDO (NHK ENTERPRISES, INC.)
Photo:Hajime Kato