| | |
| --- | --- |
| Florencia's studio : OPEN STUDIOS 02 | |
Florencia Rodríguez Giles
[Argentina]
Interzone
1.
Statement by Florencia Rodríguez Giles
The practices were based in the remembering and collective sharing of the dream experience – as a script produced every night by all the participants. These scripts were used as material through which I was looking for an intermediate state, between sleeping and being awake.
The instructions to make the practices were oriented by the following questions: how we talk in this intermediate state, how we walk, how we interact with the space, with the others, with the objects, etc. And also following some ideas taken from the act of dreaming as blurring the difference between me and the others, either subjects or objects, the suspension of the strict distinction between past, present and future; the rearrangements of the spatial relations; the possibility of establishing discontinuous trajectories between heterogeneous situations, etc.
I was also interested in exploring how this production of intermediate state takes place in correspondence with a new relation with language in which its capacity to induce subjective affects (by producing sequences of sounds, by stuttering, by the use of glossolalia, etc.) is potentialized to the detriment of the dimension of meaning.

Through this intermediate state I am interested to produce a singular atmosphere that could produce different intensities of being present, as if changing our state we could transform the density of the air, the quality of the time, the weight of the things.
2.
Comment by Mihoko Nshikawa
[Guest Curator2014/Curator of Museum of Contemporary Art Tokyo]
Giles's work commutes across borders between dream and reality, the material and immaterial, the lingual and non-lingual. Presenting images that reference myths and ceremonies, she constructs a narrative-like scene by means of installations, costumes, performances, and paintings. Having staged the scene using various media, she invites people into a subtle, profound world of yugen, fusing reality and fiction. Her experience with "Noh" during a previous stay in Japan has also exerted a powerful effect on her work.
During her residency this time, she is developing a project of recent years in which she collects people's dreams. Recruiting participants, she had them relate dreams they had when sleeping. During a series of workshops, then, participants shared the elements of those dreams. At workshops, participants wore masks created by the artist and, with faces covered, used their own bodies to enact fragments of dreams seen by other participants. Communication, thus, depended more on movements than words. Giles's work takes the form of workshops, where participants engage in practicing to communicate the illogical, ambiguous content of dreams. As such, it is like an exercise for traveling freely between reality and the world beyond.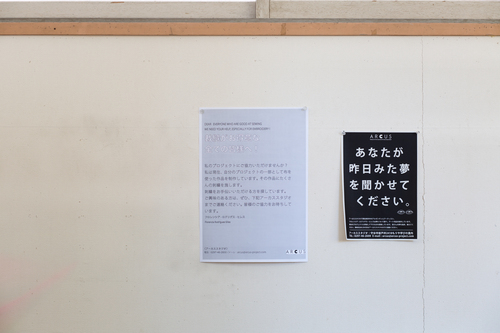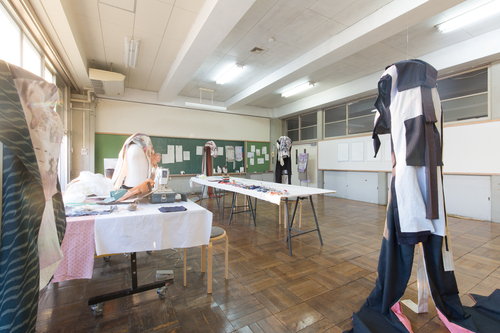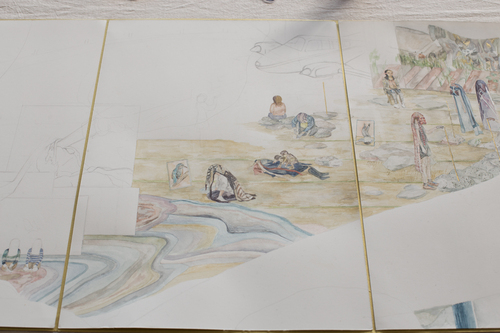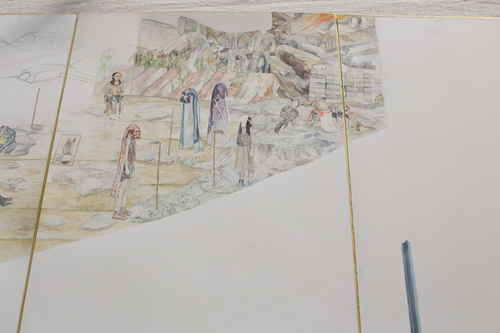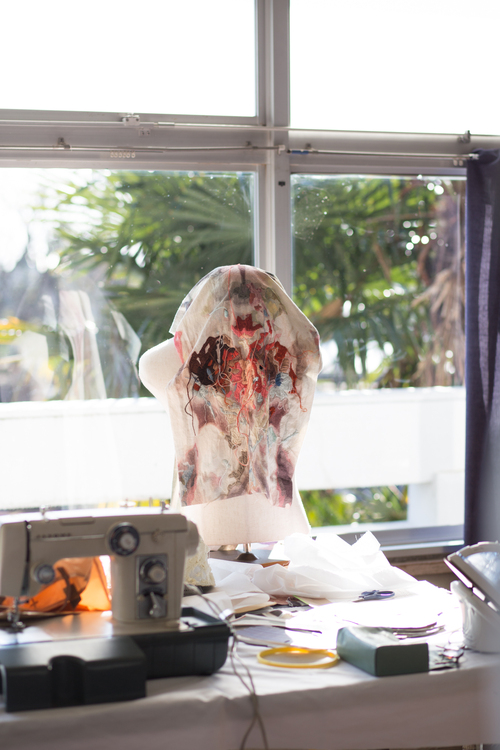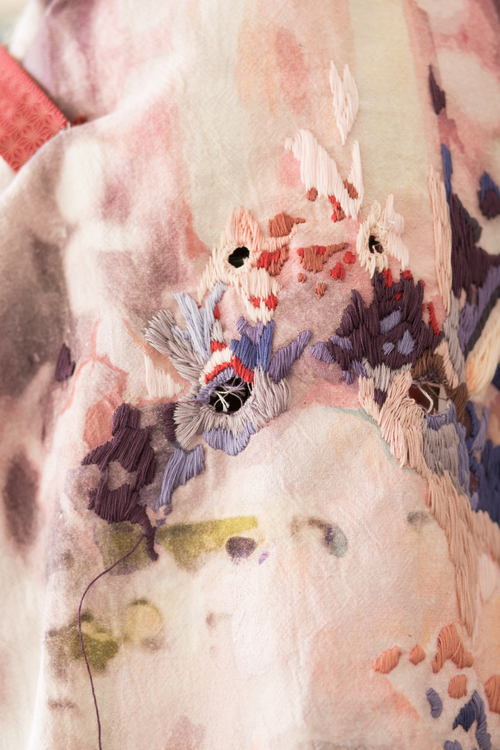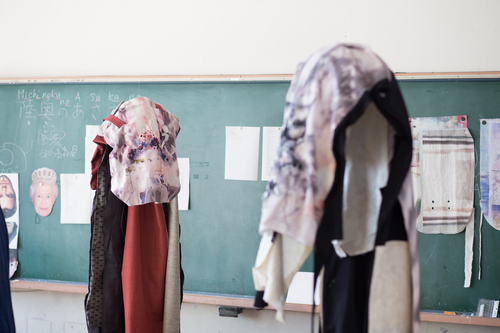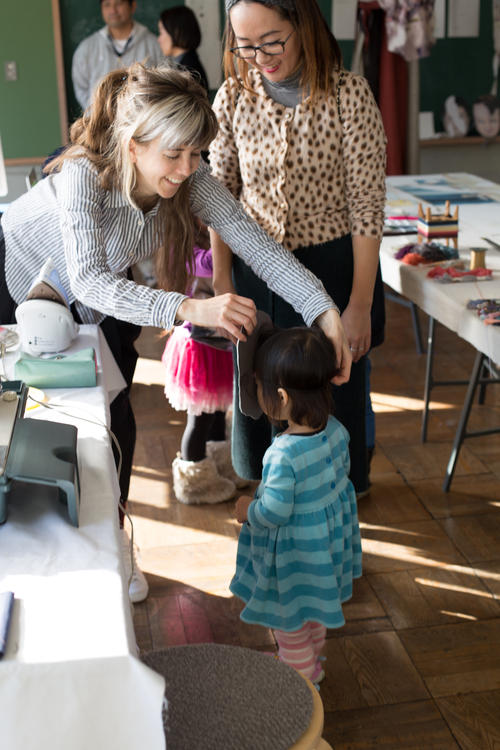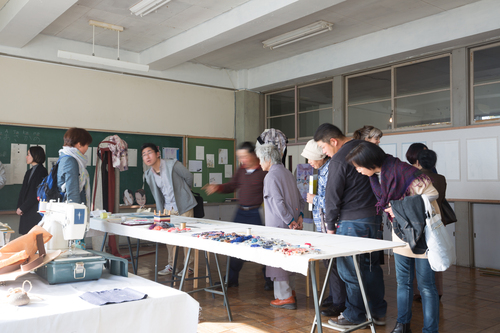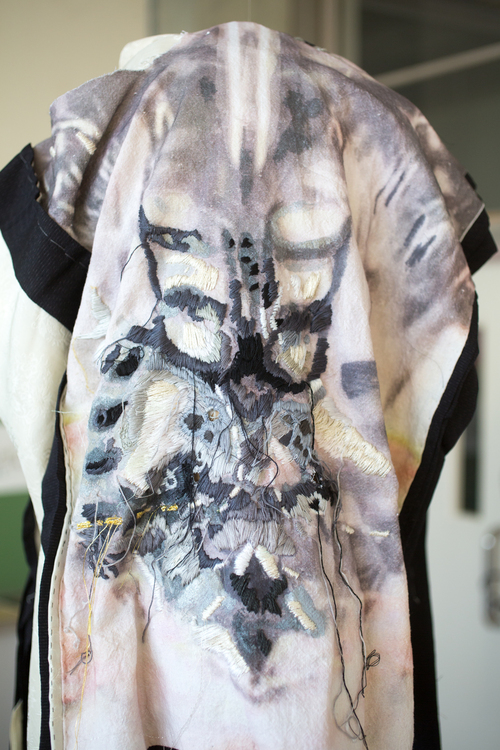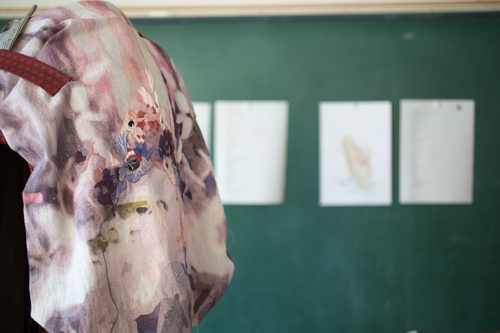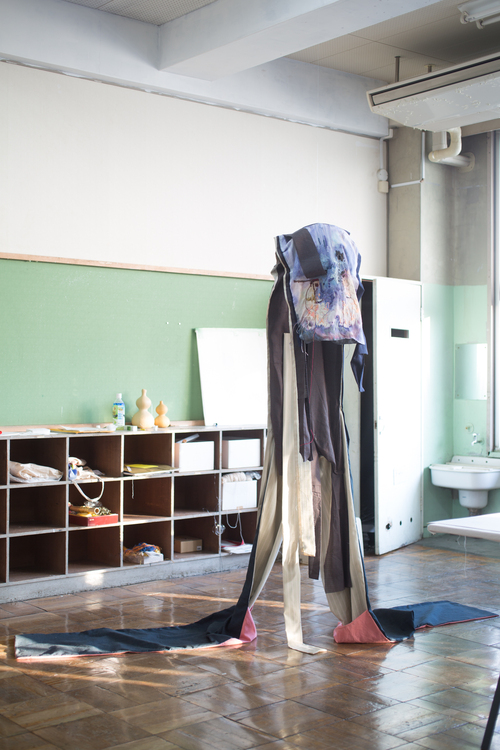 Special Thanks:
Ameko, Shoko Aoki, Sari Doi, Crea Fujita, Koichi Fukunaga, Yoshiko Ishii, Motoki Kawai, Jiyoung Kim, Reiko Kurashina, Ai Omasa, Okujun, Ayaka Ono, Ikuyo Ono, Niniko,
Sachiyo Nishio, Satoko Shinya, Kantaro Tanaka, Mayu Tatsuki, Masae Toride, Asami Toyoda, Setsuko Utsumi, Mitsuo Watanabe, Teruaki Yamanoi, Chihiro Yamazaki
Photo:Hajime Kato
S
M
T
W
T
F
S
1
2
3
4
5
6
7
8
9
10
11
12
13
14
15
16
17
18
19
20
21
22
23
24
25
26
27
28
29
30
31