Nishiko is a Japanese artist currently living in the Netherlands. She came back to Japan for her most recent project "Repairing Earthquake".
The outcome of the project was shown this past Thursday 3 at ARCUS satellite venue in Yokohama Triennale (Shin Minato Mura Zone B).
The "Repairing Earthquake" is a project that attempts to repair objects destroyed by Tsunami in March 2011 East Japan disaster. From the beginning of September to the beginning of November Nishiko worked at the studio provided in Shin-Minatomura in Yokohama and at the tsunami-hit areas in Tohoku region .
"I have no clue if I really will find a fixable object until I get Tohoku. But it is important for me to attempt to find tiny glimpse of positivity in the devastated area. "
She collected pieces form the disaster area in an attempt to repair them.
"This project's final goal is to fix a big object like a house and present it in/out side Japan, as to relive how the disaster took place in March and create an opportunity to rethink those who still suffer the aftermath". Nishkio explains.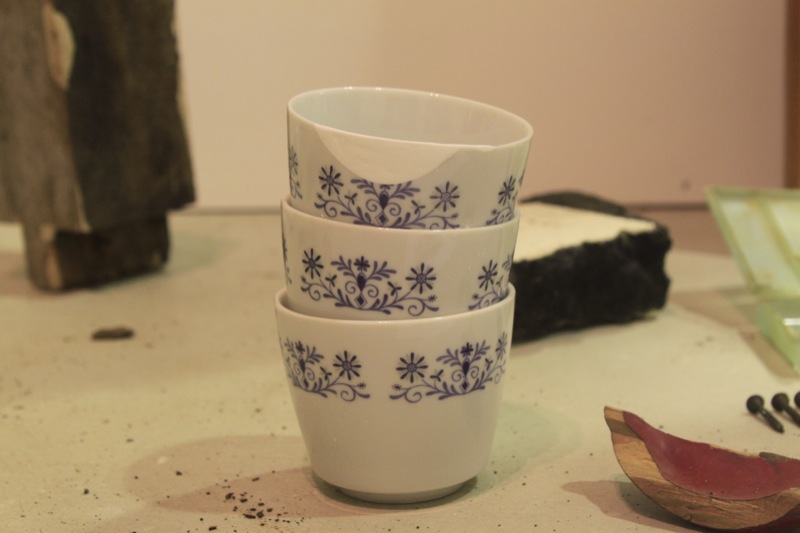 For more information about Nishiko's project please visit the website for this project:
http://nishiko55.com/eq/
Interesting related sites on the aftermath of the 3.11 disaster:
http://www.311scale.jp/en.html#radiationJapan
This site provides information about the Great East Japan Earthquake
and the state of Japan today via an integrated visual language. It monitors up to date earthquakes and radiation levels.
http://blogs.sacbee.com/photos/2011/09/japan-marks-6-months-since-ear.html
This site shows images of the reconstruction in damaged areas in the lap of 6 months.
http://archiaid.org/
A group of Japanese Architects for the relief and recovery of the Tohoku disaster area.