Tomohiko Ogawa
Landscape artist Tomohiko Ogawa arrives in Moriya for the "Haiku and Photography Workshop.
And a welcoming dinner the night prior to the workshop.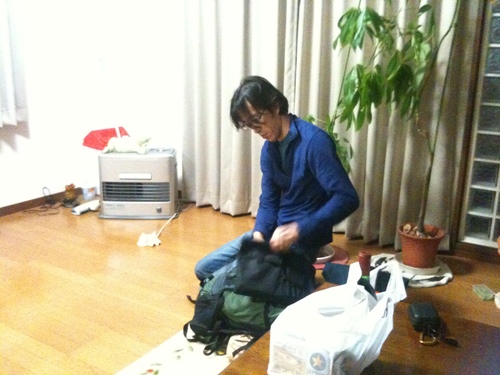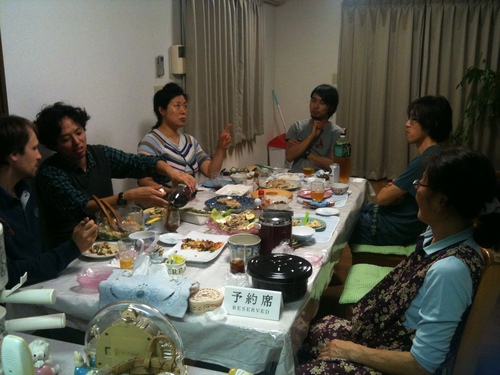 Hokkaido landscape artist Tomohiko Ogawa, who is now based in Beppu, joined ARCUS Project for a very unique 1day workshop.
The workshop took place at the Central Community Centre of Moriya.
The day started with the artist presentation of his work followed by the explanation for the workshop. Participants were of all ages, locals and students from the Tsukuba University.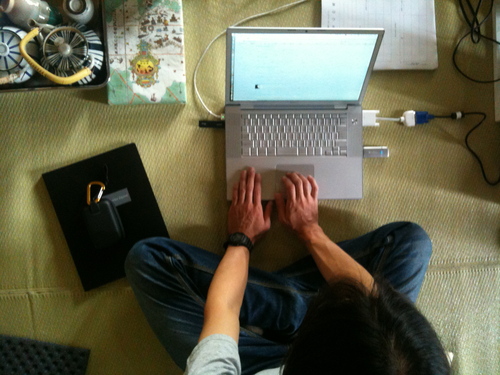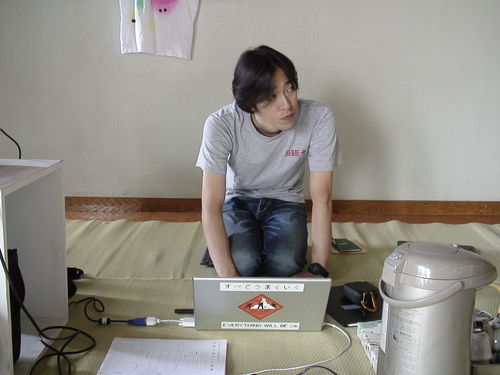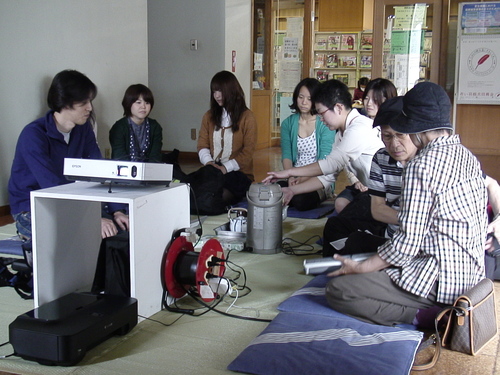 Green tea and traditional sweets from Beppu were served.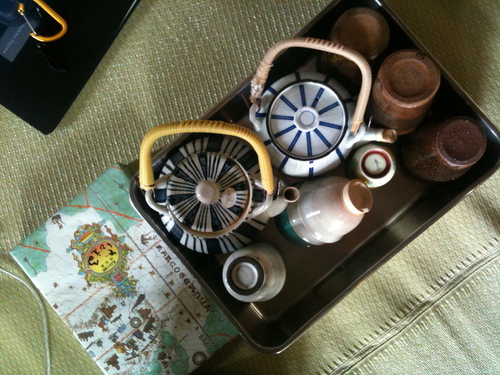 The workshop consisted on making a relation between word and image. Create a haiku on account of an image.
The participants took a walk around the immediacies of the community centre to photograph the landscape. At their return, they developed one haiku per image or several images for one haiku.
The photographs were printed and projected on the wall. Poems were read out loud and shared with everyone.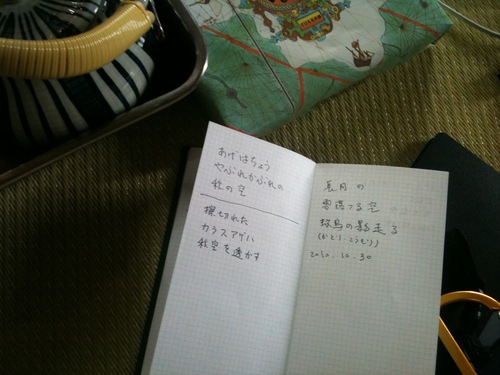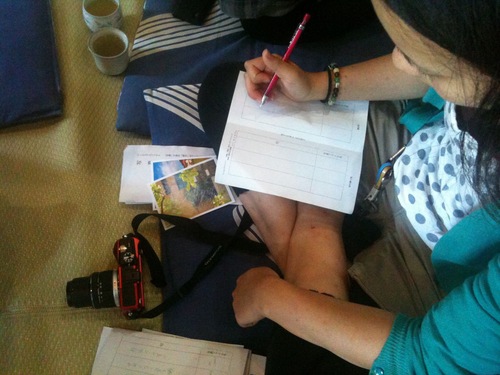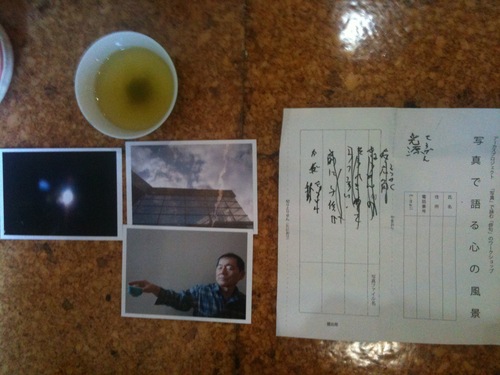 The Japanese haiku and the English language haiku have several critical differences. In Japanese the haiku is composed of 17 "on" or sound units divided into three parts - one with 5 units, one with 7 units and another with 5 units . Since sound units are much shorter than English syllables, it has been found that following the Japanese example results in a much longer poem. The Japanese write their haiku in one line, in order to see clearly the parts of the haiku. In English each part is given a line. This allows the reader time to form an image in the mind.
The kigo, or season word, is a vital part of the Japanese haiku, but in English it is often ignored.
Modern Japanese Haiku not often follow the 17 on rule and it directly observes everyday objects and ocurrances, as opposed to be drawn from the natural world; lets remember teh origin of haiku was in pre-industrial Japan.
Watch Artist Interview here: